Calvados drinks and cocktails
Recipes and photos from Henrik Mattsson's book "Calvados" - many more recipes in the book.




Sparkling cocktail with calvados
1/10 calvados
9/10 sparkling wine or cider
Use a flute or saucer. Add calvados and top with sparkling wine or cider. You can garnish with a slice of orange and a cherry. A dash of Angostura bitter over a small sugar cube makes it sparkle.

Read more in my book about calvados.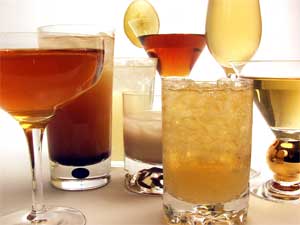 Photo: Henrik Mattsson.


Some practical tips to make drinks with calvados:
• Most of the drinks that contain brandy will work very well with calvados.
• Young and less aged calvados can replace non-aged spirits like vodka, tequila or rum. Look for 'Originel', 'Fine', 'Trois étoiles' and 'Trois pommes'.


Please order the calvadosbook for more tips, drinks and recipes with calvados.

Read more in my book about calvados.