From apple to bottle - the production of calvados apple brandy
The production of calvados.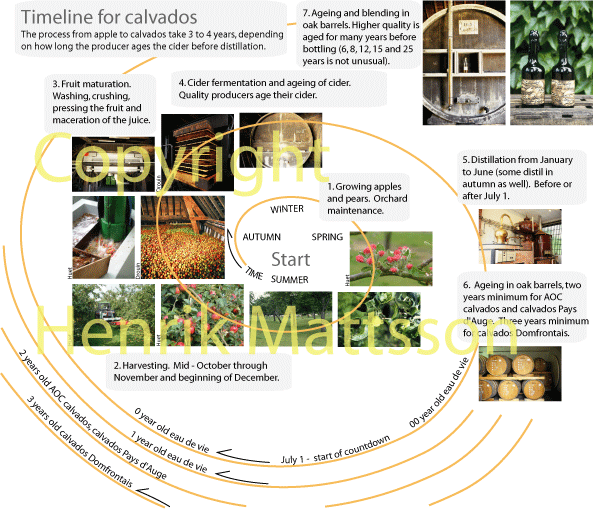 The making of truly great calvados is a story of enthusiasm, devotion and the magic of nature. It is a traditional and natural part of the Norman way of farming; practised and refined for generations. Today it is also the story of balancing tradition with modern methods, quality with price, and personality with mass production.
Read more in my book about calvados.