GROULT , Roger

Route des calvados, 14290 ST-CYR-DU-RONCERAY
Tel: 02 31 63 71 53, Fax: 02 31 63 90 77
www.calvados-roger-groult.com

Agricultural made calvados Pays D'Auge of very high quality. Cellar door sales at traditional mansion 'Clos de la Hurvanière' in the heart of the Pays d'Auge. Read more in the book.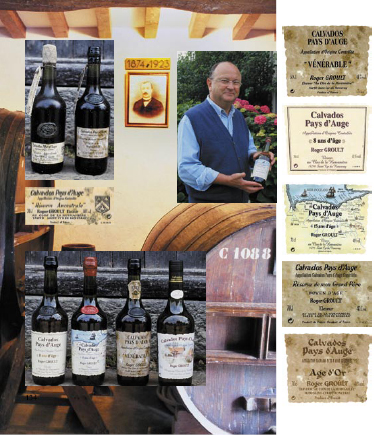 The cellar dedicated to the grandfather of Jean Pierre
Groult. There are also cellars dedicated to his father and
great-grandfather.