DUPONT , Domaine Louis

14430 VICTOT-PONTFOL
Tel: 02 31 63 24 24, Fax: 02 31 63 14 76
www.calvados-dupont.com

Cellar door sales. Visit the distillery and cellars. Award-winning agricultural made calvados, pommeau and cider of high quality. Read more in the book.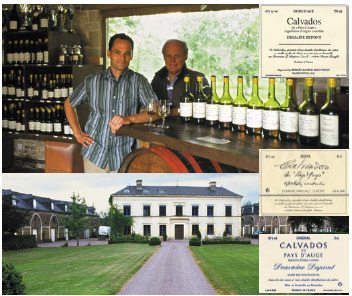 Two generations of Dupont - at the left Jérôme beside Etienne.
The domain in Victot-Pontfol with shop, cellars and distillery (below) is open for visits.